PINATEX - PINEAPPLE LEATHER
Pinatex® is the ideal substitute for animal leather, since it is an innovative vegetable textile with a texture and durability similar to animal leather but produced from pineapple leaves (pineapple). Pinatex® fulfills the same function, use and durability of animal leather; It can be used in shoes, slippers, purses or furniture.
Pinatex® is a by-product of the pineapple (pineapple) harvest, therefore the material does not use land, water or natural resources in addition to growing this fruit. Since the leaves were previously left to decompose in the ground, this textile came to provide additional income to local farmers and improve their communities. Part of the profits goes directly to the harvesters.
Different designers have incorporated this material into their collections: Chanel, Puma, Hugo Boss and Camper have used Piñatex® in shoes, handbags and clothing. Due to its durability, it is also being applied in car seats and armchairs, etc.
Read more here.
REGENERATED NYLON (ECONYL)
ECONYL® is made from Nylon waste and can be recycled an unlimited number of times without compromising its quality, which means that it adapts perfectly to a circular economy model. ECONYL® yarn is extracted from old fishing nets, carpets, and industrial plastic that are extracted from landfills and oceans: they go from being waste to being the basis of a new product with added value.
In terms of climate change, ECONYL® reduces the impact of Nylon on global warming by up to 90% compared to the oil material. Several luxury brands, such as Prada and Gucci, have launched bags and backpacks in a more sustainable version thanks to the use of ECONYL®.
Read more here.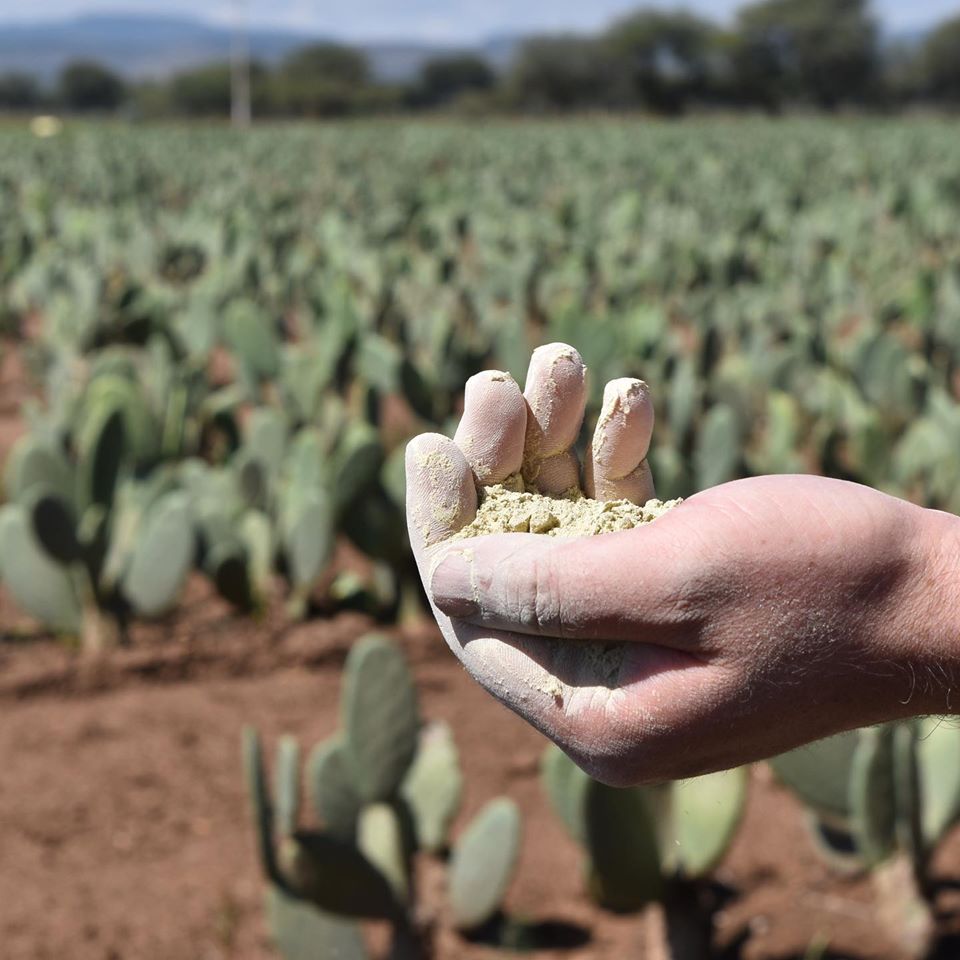 NOPAL LEATHER (DESSERTO PELLE)

Another alternative to animal leather is Desserto®, a vegetable leather made from nopal cactus, known for having a thick and resistant skin. The nopal grows alone and does not need much watering, in addition to being highly resistant.
Thanks to its strong molecular bonding in which cactus plays an important role, Desserto® offers high resistance to abrasion, rubbing, tearing, tensile and great durability, this organic, sustainable material can replace the use of animal leather and other synthetic materials that are not environmentally friendly.
Although animal leather is very resistant it is permeable and can even rot or crack if not dried quickly after it gets wet. Desserto® has competitive features handling humidity and liquids very well, it's fully customizable and breathable.
Read more here.
CORK TEXTILE (PORTUGAL)
There is a product that meets all the requirements of sustainable fashion and that is cork. In Portugal, there is the largest extension of forests and they also have the best quality of this material. Cork Textile is a flexible, soft and resistant product.
Cork Textile is a product that exists in nature, it is not manufactured, it is the bark of a tree: the cork oak.
The extraction of Cork Textile is done by hand following a traditional and sustainable method. The tree is not harmed since the Cork Textile is extracted from the bark, which, when regenerated, extracts CO2 from the atmosphere, being beneficial for the environment. This extraction is done with skilled labor, in decent working conditions, and fostered employment in rural areas.
Cork Textile is soft to the touch and so strong that Nike and Adidas made textile cork shoes. We invite you to watch our video on IGTV in which we show more about the production process. It is also waterproof and cruelty-free, approved by PETA.