ABOUT NUMERO 52
NUMERO 52 started in 2016 as a Genuine Leather-based shop. A year after launch, with sales growing and over 9,000 followers in Instagram, we started to admit that we were collaborating with the deterioration of the Planet, the health of the workers from our tanneries; in addition to collaborating with animal abuse - and we decided to remove all leather from our products.
Searching for cruelty-free options in Argentina we only came upon Faux Leather (which being petroleum-based, was a worse option). We researched outside the country and found materials with coating and durability similar to leather, but based on upcycling or circular principles.
From that moment on, we follow these premises:
Slow Fashion: The fashion industry invites you to consume more and more and is the 2nd most pollutant on the planet. That's why we only work with durable and sustainable materials with classic and timeless designs. We manufacture few units and always renew our models.
Sustainable fashion: The fabrics and materials we choose meet the fundamentals of upcycling and the circular economy. They are totally or partially biodegradable.
Premium Fashion: Our materials and designs "don't look sustainable", so they compete with the best alternatives worldwide.
Carbon Neutral: It is essential to take care of our carbon footprint: the simple fact of turning on the computer, the light (not to mention air transport) makes our footprint increase and that is why we neutralize our footprint, planting a tree every sale together to @reforest.
Cruelty-Free Fashion: One day we started to get information and watch documentaries like DOMINION and nothing was the same. Animals live in a state of overcrowding and cruelty that we don't want to be a part of.

WE ARE HANDMADE IN ARGENTINA
OUR FILOSOFY
At NUMERO 52 we design Shoes and Bags with avant-garde fabrics, which can be used both day and night. Comfortable, classic, and durable, our net designs and premium materials will outlast Faux Leather and last almost as much as Genuine Leather, while giving you a clean conscience. At NUMERO 52, we generate less waste and use less natural resources, in addition to offsetting our entire carbon footprint. We believe that fashion must change, but there is no need to give up style, comfort, and quality.
At NUMERO 52we focus on subtle details and strive for exceptional quality, which allows our Accessories to last for many years and not end up in landfills because they are totally or partially biodegradable.
NUMERO 52 shoes are handmade by independent Argentine shoemakers, using ancestral techniques and with attention to detail. On the other hand, our Bags are handcrafted by local artisans involved in Polo leather confection, which guarantees an export quality of our finishing.
We produce small quantities and replenish the same models on and on. Our shoes "don´t look sustainable"; they are made to last and to prove that there are sustainable, durable, and comfortable options.
BRAND PROMISES

WORDS FROM AGUSTINA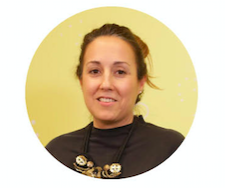 "When I launched NUMERO 52, I was only hoping for a profitable business and many followers. A year later, with my dream becoming real, I went" behind the scenes" and got to see a different reality.
I was neither vegan nor vegetarian and knew no one who was - nor was interested in sustainability - so this new dimension became very difficult to absorb. Meanwhile, my customers kept asking for my Leather Bags which I had decided not to replenish - I wasn´t sure how to continue with my project. It was a painful and sad moment in many ways, but this awakening also required great creativity and research to rebuild myself and this brand.
Thank you for reading this note and for being part of this change. We can all start by doing little things for our planet: I personally only use natural and biodegradable cleaning products, switched to solid shampoo, stopped eating meat and I try to be conscious of my purchases, buying less but better and more durable.
My goal with NUMERO 52 is to attract people with no sustainable conscience and prove to them that there are excellent cruelty-free and plant based fashion options :) "
Agus.-